Basic information
Panel dimensions: 500 x 500 mm and 1 000 x 1 000 mm
Thickness: 10 mm, 20 mm, 40 mm
Density: 650 kg/m³ 
Panel dimensions may be customised to individual client´s requirements up to 2 000 x 1 000 mm.
Panels are designated to be used as lining of walls, cellings and other shooting range structural elements. They have the declared bullet absorbing properties and meet requirements of the standard ČSN 39 54 01 to bullet (non) absorbing lining.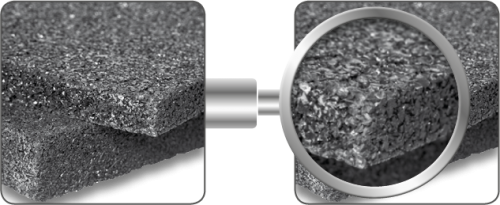 ---
Are you interested in this product?