This is a rubber block or a block for the missile landing are
a.


Basic information
Dimensions: 500 x 300 x 200 mm
Weight: 25,5 kg
The  rubber  block  can  be  freely  positioned  to  achieve  the  required thickness required to stop the projectile (200 mm, 300 mm, 500 mm).
The rubber block has excellent stopping effects of bullets, allowing the repositioning of blocks between more or less loaded areas of the impact site. It can be combined with rubber granulate 0 - 50 mm and thus achieve a long life of the impact site.
Required properties of shootblock 500 x 300 x 200 mm for varipus types of weapons
Type of weapon and ammunition

Thickness of the block side needed to stop the projectile

Number of blocks per m2

Pistol 9 mm ČZ, type 75, cartridge 9 mm LUGER (9x19), FMJ

200 mm

6.6 pcs/m2

Revolver 357 Magnum Smith & Wesson, cartridge MAGTECH 357 MAGNUM

300 mm

10 pcs/m2

Self-loading rifle CZ 858 TACTICAL 4v, cartridge 7.62 x 39

500 mm or

2 x 200 mm

16.6 pcs/m2

13.3 pcs/m2

Shotgun Two, ZP, calibre 12/70, cartridge 12/70

200 mm

(penetration depth 1-2 mm)

6.6 pcs/m2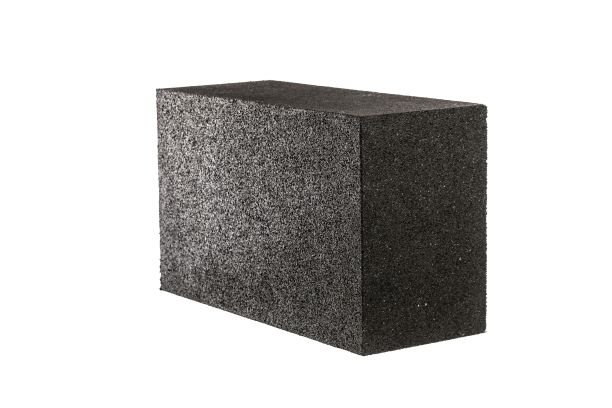 ---
Are you interested in this product?